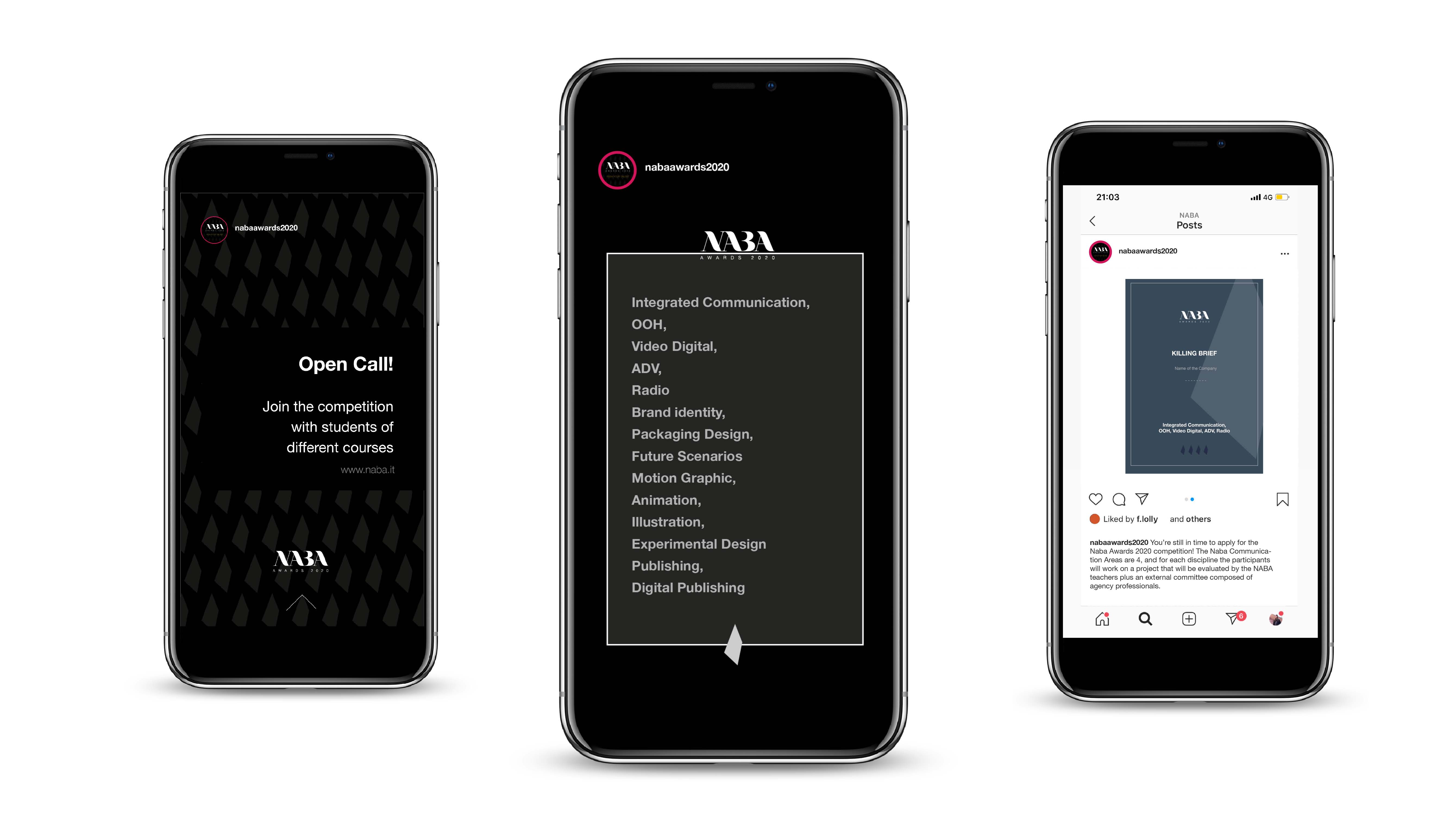 ù






NABA AWARDS

In 2020, NABA developed a contest for the innovation of the NABA Awards. An acknoledgment that aims to highlight the creativity of the Naba Communication Areas students by awarding the best projects of the 2019-2020 Academic Year.
Since geometry has always been a form of inspiration, this edition's visual identity is realized with a clean design, playing with contrasts, proportions, and space.


PROJECT DETAILS

Developed between Udine and Milan.
In collaboration with Shikkha Doshi.