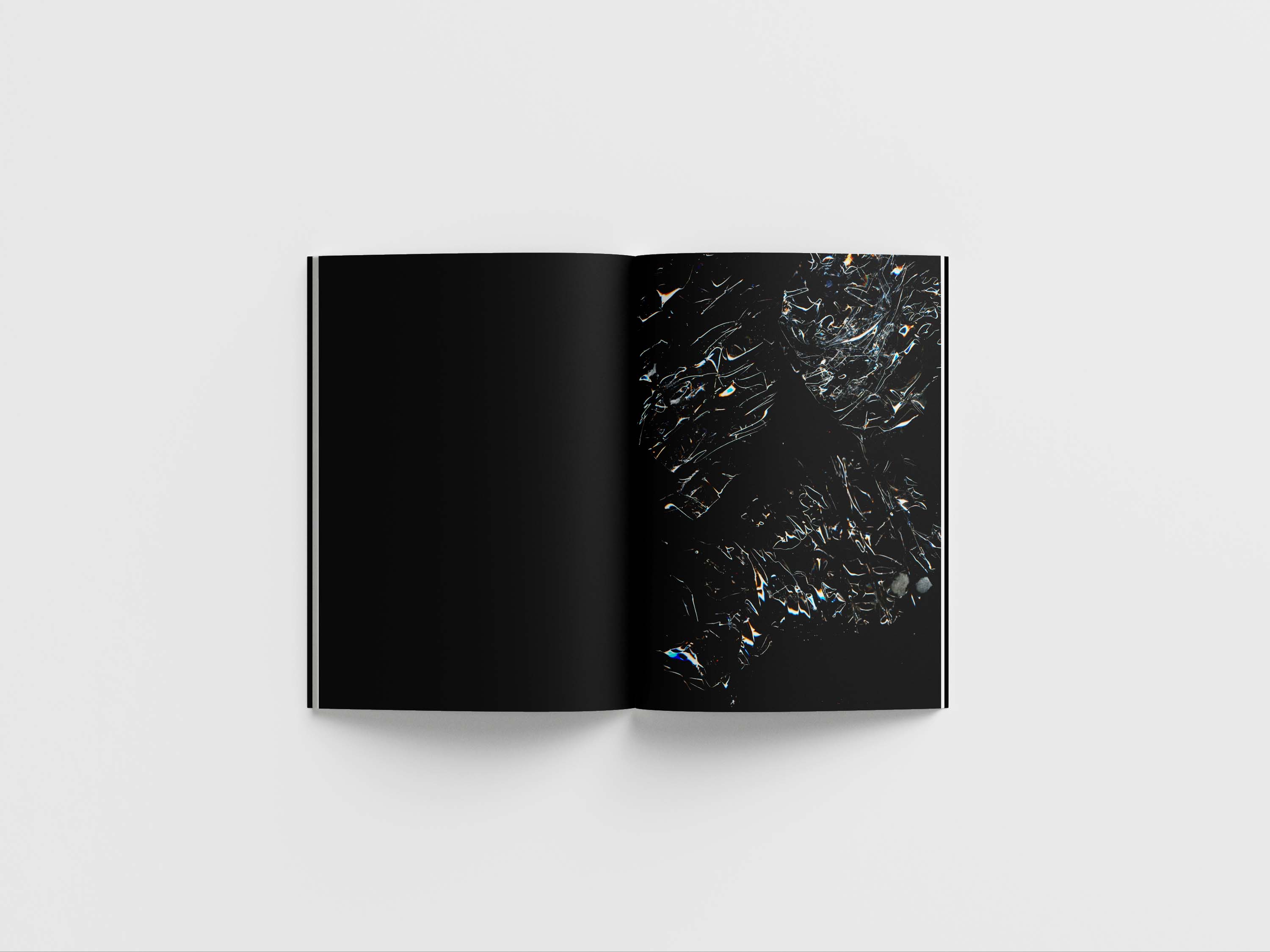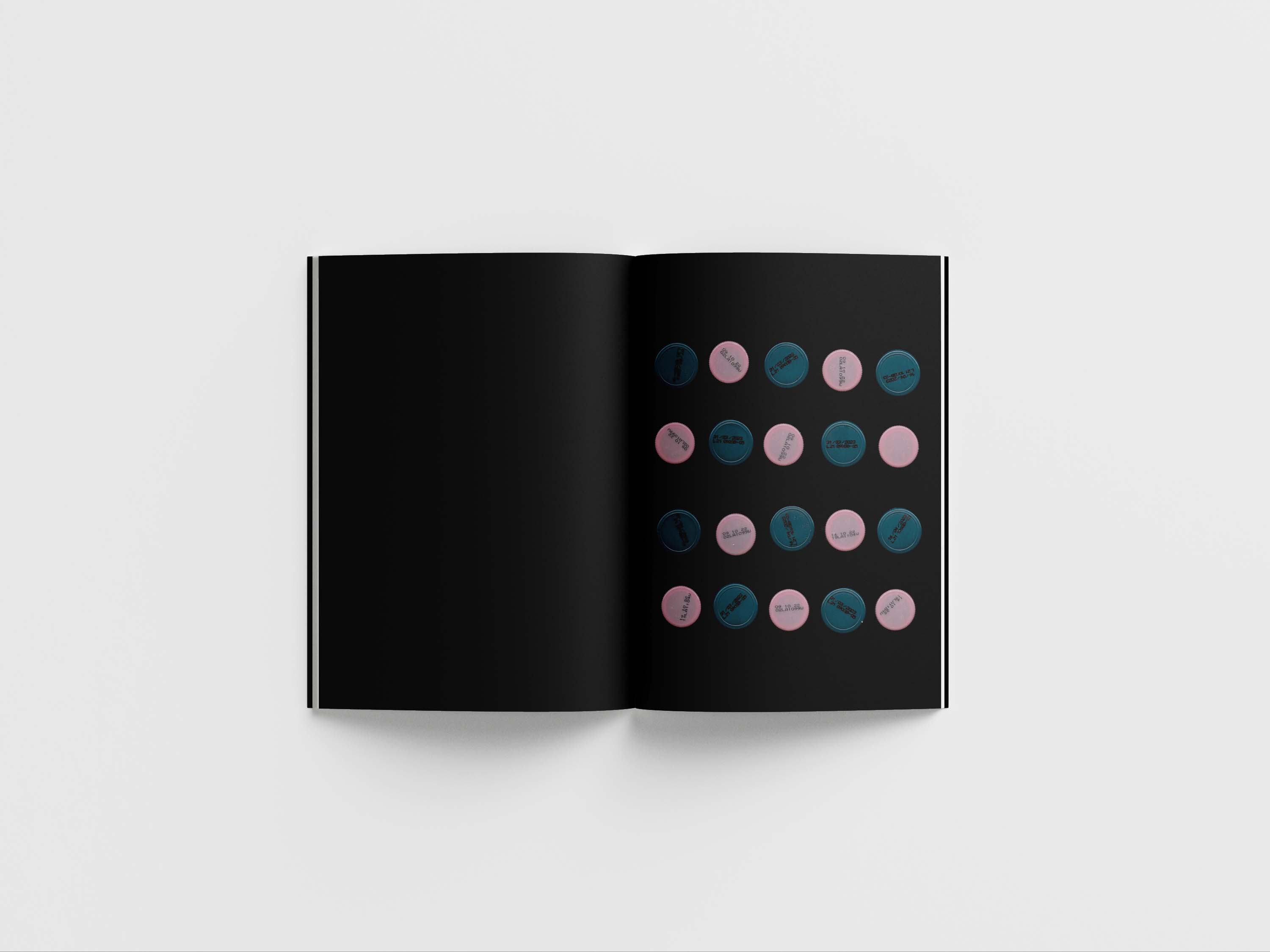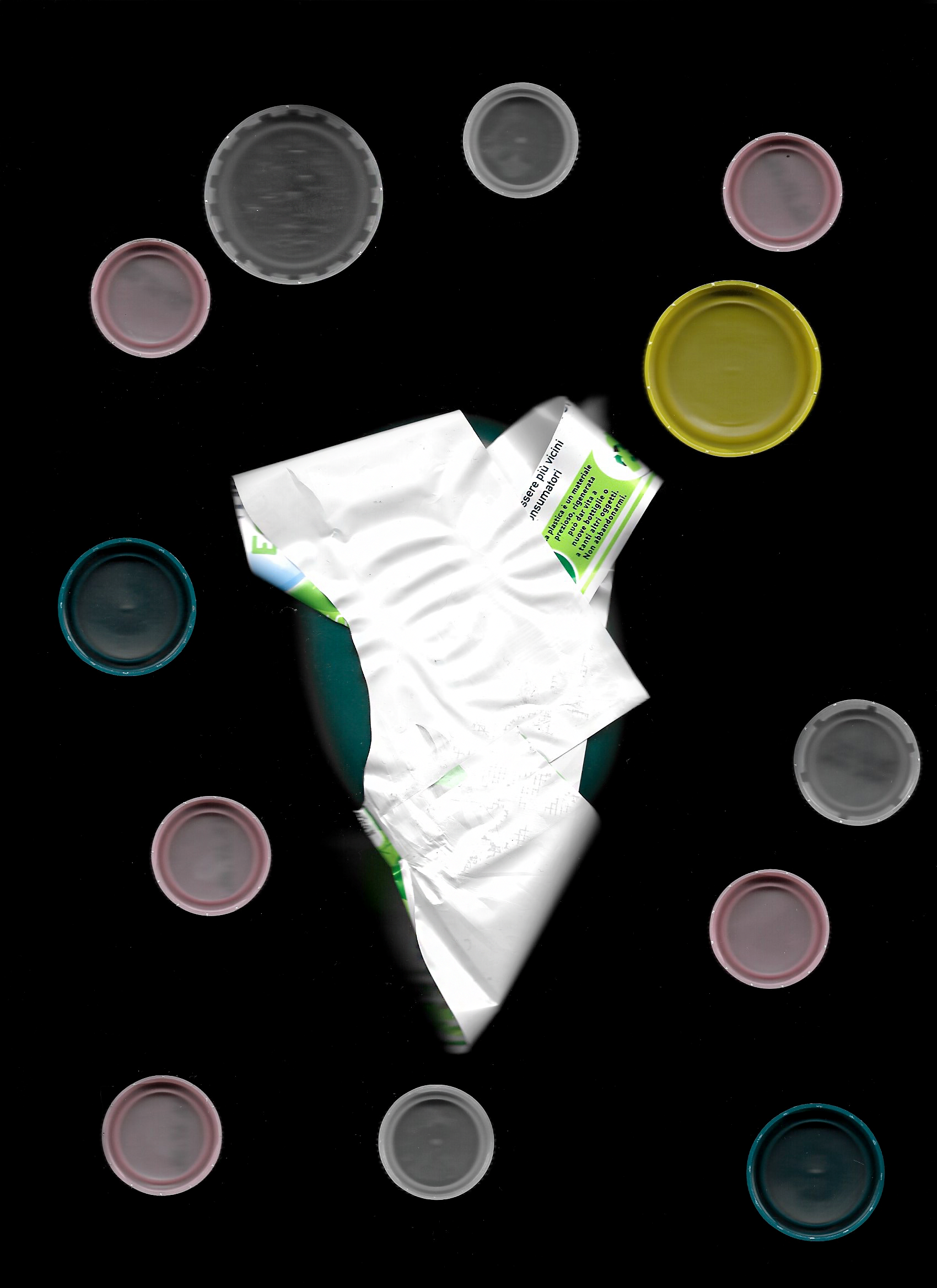 'Plastic on paper' aims to scan the aesthetic and artistic essence of plastic waste material. By implementing scanography as the sole capturing device, a new layer of visual understanding is met. The daily impact of plastic consumption was analyzed through the bidimensional eye of a scanner.

PROJECT DETAILS
In collaboration with Emma Loria.
Developed between Udine and Milan, printed in 2021.
103 pages, 19 cm × 25 cm.
Recycled paper.
Cover 200 gr/m2, content pages 120 gr/m2.